The Early Years Learning Framework
The Early Years Learning Framework is Australia's first national framework, which supports and guides early education practices.
The curriculum emphasises the importance of nurturing a child's sense of BELONGING not only in the service but in their community. It supports acknowledging children's BEING; their current learnings, relationships and challenges. It facilitates children's learning of ongoing transitions, progression and changes in their lives as they BECOME children, then teens and into adolescence. 
The framework is guided by five primary learning outcomes which are embedded into our services curriculum.
LO 1. Children have a strong sense of identity
LO 2. Children are connected with and contribute to their world
LO 3. Children have a strong sense of wellbeing
LO 4. Children are confident and involved learners
LO 5. Children are effective communicators.
Our Learning Philosophy Influences…
Our educating team are committed to educating and caring for your child throughout their early years. The first five years are the most significant for your child's learning and with the influences of the Early Years Learning Framework, and other theoretical approaches, we will give your child every opportunity to grow and develop to their full potential.
Typical experiences offered to children of all ages of our service include;
Play at great heights

Climbing trees, climbing fixtures outdoors, standing on top of fixtures, high gross motor equipment, etc.
Play at high speed

Riding a bike down a hill or riding at high speed, riding a skateboard down a hill or at high speed, swinging at high speed, sliding forwards or backwards at high speed
Play with dangerous tools

Using construction tools; hammers, screw drivers, hack saws, power drills, metal shovels, etc.
Play with dangerous elements

Engagement with Fire; candles, fire bowl, flints, fire pit, engagement with substantial water, Excursions and regular outings into the community, etc.
Rough-and-tumble play

Stick play, Wrestling, Play fighting, etc.
Play where children "disappear"

Creating cubby houses, Hiding behind fixtures, Hiding in fixtures, etc.
Risky Play
Adamstown Community Early Learning and Preschool's has a strong natured based pedagogy and therefore supports a risk based approach to children's play and learning. We encourage children to be supported within the six categories of risky play (Sandseter, 2007) which also reflects the research conducted by our service in collaboration with the University of Newcastle on "Building Children's Risk Competence." You can read more information about our project through links to blogs and publications on our FaceBook Page.
The Reggio Emilia Philosophy
ACELP promote an integrated and "Inquiry Based Curriculum" which engage children within project work, supporting their hypothesises and inquiries and building rich knowledge about the world around them. This curriculum reflects the environment as "The Third Teacher' and ensures children have the right to making their own decisions in learning, through actively planning the curriculum around their emerging interests, strengths and developmental needs to support confident and involved learners. Additionally, educators commit to their role as the "Teacher as Researcher" in growing their theoretical underpinnings and research based knowledge to help intentional teaching of children within their inquiries.
The Abecedarian Approach
By integrating aspects of the Abecedarian Approach into our curriculum, educators can enhance children's abilities to provide stable and stimulating interactions with children by engaging them in many rich and varied adult-child interaction activities on a daily basis. As ACELP has high quality educator to child ratio's, we can offer more opportunities for individual learning with rich language priority. Through aspects of this evidence based educational approach, educators can facilitate positive child outcomes in areas such as cognitive, social-emotional, communication, and resilience skills.
Montessori Method
We support methods of Maria Montessori by having diverse and appropriate child and adult sized furnishings and resources which reflect authentic and home like environments as well as real tools to allow children to freely access and explore materials.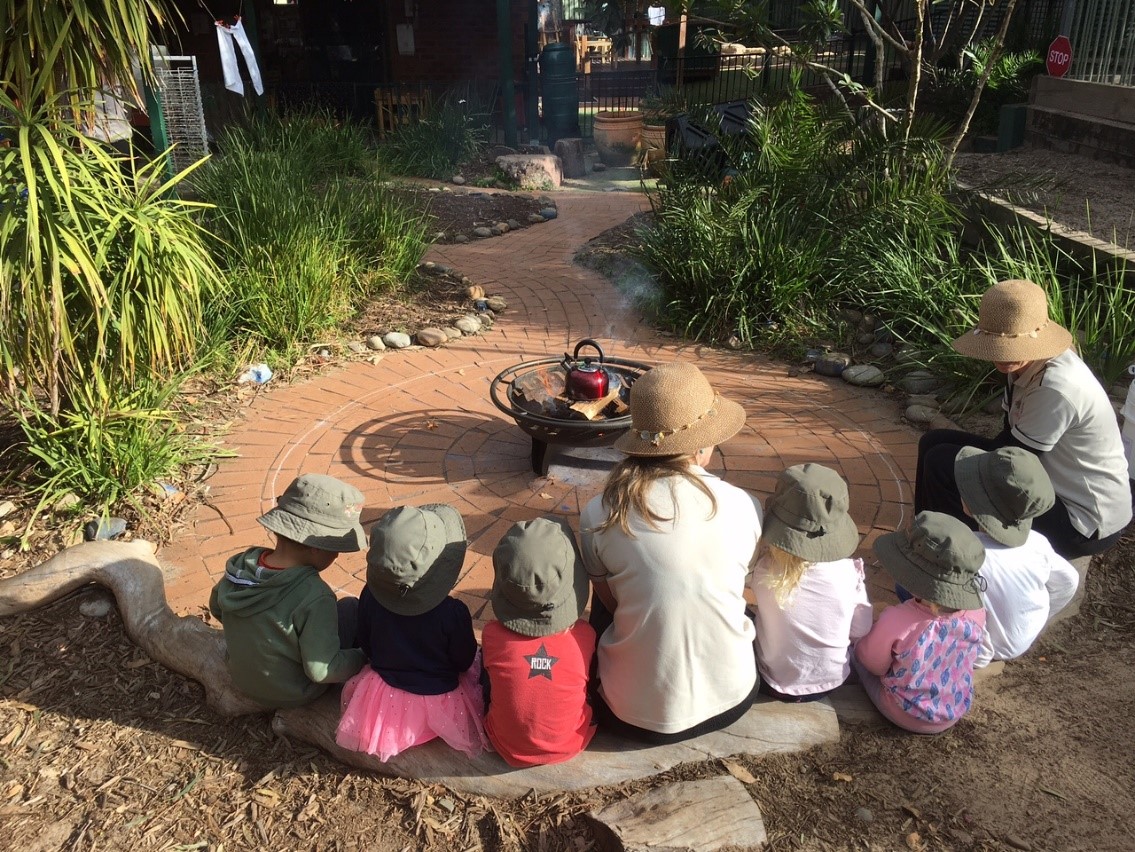 Educators in each room spend time listening with intent to children's play, learning and conversations to find common threads in the children's ideas. These common threads are used to form Project based Inquiry Plans to drive the children's learning and educator's research. Room Project Journals house significant learning moments from our projects in each room. They also encompass intentional teaching experiences from educators, educator research, analysis of learning, requests for children's voices/ cues and family input.
In addition to these Room Journals, children are given their own documentation journals, known as their 'Special Books' for mark making and recording their own ideas.
Child Learning and Development Documentation
Our service supports children's individual learning and development through tracking children's significant learning experiences during their time at ACELP. Our curriculum is emergent allowing flexibility and adaption based on children's interests, curiosities, ideas and theories. We promote and encourage regular family input into their child's learning.
Although we take a collaborative approach to planning and documenting the children's learning, each child is allocated a primary educator who is responsible for ensuring their individual learning journey is recognised, supported and documented. As well as children's individual input into their Special Books, educators also contribute through documenting learning moments. This is done through mini stories; including a series of photos, children's voices and analysis of their learning; and Formative Assessments.
Children's Formative Assessments are conducted several times throughout the year and review their holistic learning in the five learning outcomes of the Early Years Learning Framework. At the end of each year a Summative Assessment documents children's progress over their time and includes aspirations and achievements.
Our Educational Leaders can further discuss our documentation processes for children upon orientation or enrolment.
Transition to School Programs
Our service is committed to delivering high quality transition to school programs to ensure your child has the best possible start to their formal schooling years.
Our service employs an additional early childhood teacher who is also primary school trained, to deliver consistent face to face programs.
Research indicates that typical brain growth and development can be negatively impacted where rote learning tasks are used extensively in the early years (Jane Healey- Educational Psychologist, 2015). Our service therefore commits to supporting positive transitions through play and interest based approaches. 
Children are exposed to an array of play based individual and group experiences supporting all areas of our curriculum and designed to support further learning in Kindergarten. 
Some experiences may include:
Excursions to our local school
Lunch box weeks
Early literacy experiences such as encouraging children to 'sign in' by writing their name on their own sign in and out sheets or word bingo games.
Early mathematics experiences such as constructing shapes on our "Osmo" program on the IPads or counting an array of natural materials in the outdoor environments.
Skype Sessions with our local school to allow children to  regularly connect with Kindergarten children and observe their environments and routines. 
The service supports strong relationships with our local school to ensure we have guidance in supporting children's learning within knowing expectations of the school system. We often conduct information sessions with primary school principals and other relevant professionals to support families through this transition also.
We also provide end of year "Transition to School Statements" which includes a variety of information, designed to ensure the child's kindergarten teacher has a holistic picture of your child and can better plan for their transition. While this document is not compulsory, our service feels that it is an important tool to assist a more effective transition.