Adamstown Community Early Learning and Preschool Inc. would like to acknowledge the Awabakal people who are the traditional custodians of this land. We would also like to pay respect to the elders past and present of the Awabakal people and extend that respect to other Aboriginal people present.
VISION
Adamstown Community Early Learning and Preschool provides a risk-based approach to high quality, community based early education and care for the children and families of the service.
OUR GUIDING PRINCIPLES
Nature- Connecting with nature and the physical environment
Nurture- Nurturing each child's uniqueness
Learning- Growing each child's love for learning
Relationships- Valuing the relationships which contribute to each child's life
Risk- Developing children's risk competence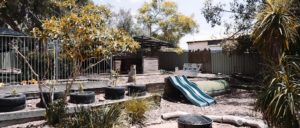 We acknowledge the infinite learning possibilities available in nature, therefore foster strong connections with children and the natural environment.
We promote home like environments as we believe children have the right to feel a sense of belonging to the service by reflecting their familiar surroundings.
We recognise the environment as 'the third teacher' by providing stimulating settings for which children can independently, or in social contexts, construct their knowledge.
We encourage children to consider their impact to the natural world and take responsibility in caring for all living things through supporting their engagement in sustainable practices.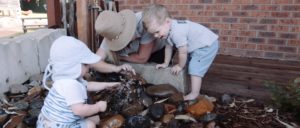 We nurture children's uniqueness by supporting them to thrive and therefore achieve their full potential, in their own time.
We nurture safe, warm and authentic environments to support children's development of trust, secure attachments and strong emotional bonds with our educators.
We nurture children's healthy bodies and minds, by providing wholesome nutritious meals, engagement in physical fitness, environments for comfortable rest and relaxation and opportunities to learn about their health and wellbeing.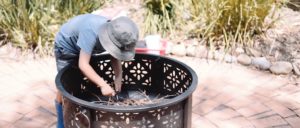 We support children to grow a love for learning by providing uninterrupted time to play and opportunities to resource and initiate their own learning.
We acknowledge the importance of dialogue in children's learning by engaging in wholesome interactions and meaningful conversations with children.
In a technologically advancing world children have less exposure to the written word, therefore we take ample opportunities through our program and teaching practice to role model literacy concepts.
We are committed to enhancing our team's professional knowledge through providing ongoing, quality learning opportunities, which in turn provides better outcomes for children.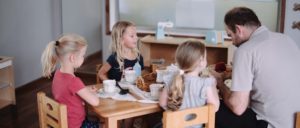 We value a mutually respectful culture that works in partnership with all our community.
We foster warm and reciprocal relationships with children which respects their uniqueness.
We acknowledge each child's family as the most important influence in their life, therefore encouraging active contributions to children's overall learning and wellbeing within the service.
We embed cultural inclusive practice by exposing children to diverse cultures; including the history of Australia's first people, actively challenging bias and promoting social equity.
We value reciprocal partnerships with our community to utilise their expertise for improving policy and practice to the service.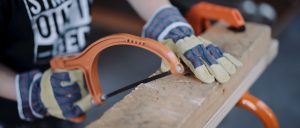 We facilitate a risk-based approach to enhance children's development of risk competence, as they freely explore their world.
We view children as competent and capable citizens of the present, through ensuring all children have the right to make decisions which affect them.
We support children as self risk assessors through regular outings and excursions, giving them ample and diverse opportunities to better perceive, assess and manage risky situations.